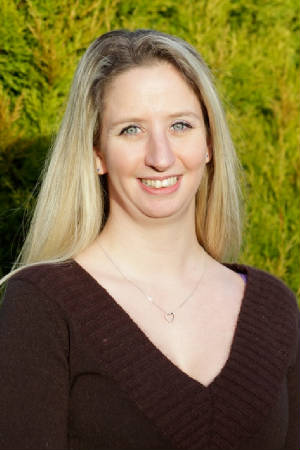 Kirstie was born and raised in Tavistock, Devon.
As a child Kirstie was diagnosed with arthritis, and has had flare ups throughout her life.  During this time she has tried various medications and treatments, including an operation to help with her arthritis, and now she manages it with lymphatic drainage massage.
Following her A' levels Kirstie went to the University of Gloucester, where she studied Human Geography with Business Management, and graduated with an honours degree in 2001.
Following her degree Kirstie got a job with Marks and Spencer in Cheltenham, and then worked with HSBC on their management training programme in both Cheltenham and Tavistock.
When Kirstie had a flare up in 2002 she was recommended Lymphatic Drainage Massage, which worked wonders, and so decided there and then to go back to study and become qualified with ITEC (International Therapy Examing Council), this enabled Kirstie to do treatments to help others, and as they say the rest is history and she hasn't looked back since!
Kirstie studied in Exeter at the School of Complementary Health.  Kirstie enjoys helping and meeting people and uses her own personal experiences, the knowledge she has gained in research as well as the various treatments she has undergone.
In 2007 she bought a house in Bishopsmead with her partner and converted the garage into a studio so she could work from home, as well as traveling to hotels, nursing, residential and retirement homes and individual's houses for treatments.
Kirstie is fully qualified and insured and a member of the Complementary Therapists Association, and Embody.
Kirstie's Training and Experience
Kirstie studied at the School of Complementary Medicine and Therapy in Exeter, where she gained ITEC qualifications in:
Holistic Massage
Indian Head Massage
Sports Massage
Lymphatic Drainage Massage
Hopi Ear Candling
Eastern Face Lift Massage
Hot Stone Massage
Kirstie set up her business in 2006 following her training and positive feedback from friends and family that she had been treating since qualifying in 2004, suggesting she should do this full time as she was really good at her treatments!