A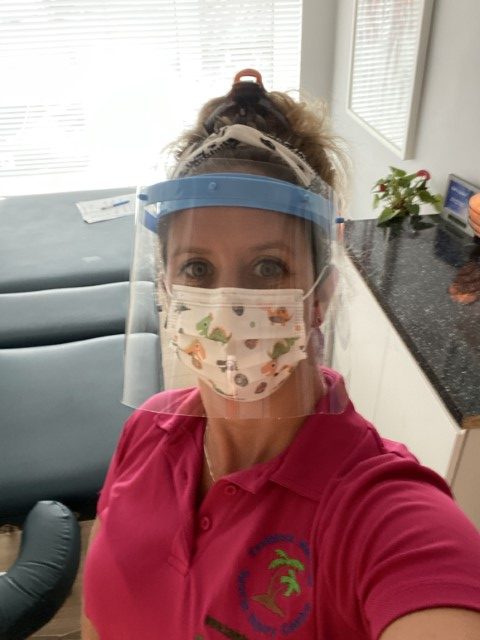 s you are aware the world has changed somewhat since I last worked. So I need to make you aware of the new procedures. I have to spell out all of the details, and ask that you read through this email, then return it with your signature to say you agree to the safety precautions in place.
My treatment room has been upgraded and is a sterile minimalist environment. It will be cleaned between every client using an 80% alcohol solution, to meet government standards.
If you are feeling unwell, have a cough, high temperature or any other symptoms PLEASE call me ASAP to rearrange your appointment to protect yourself, as well as me, my family and my other clients.
Timing now needs to be very strict, so appointments will start promptly at the allotted time, and finish promptly to enable me to thoroughly clean the room ahead of my next client.
Please park up and I'll meet you at your car and walk you into my room through the side entrance, as this will keep my work and home life separate, thus keeping extra safety precautions in place to reduce cross contamination.
Please make sure you're wearing a mask at all times. No mask means no treatment! If you need to purchase a surgical disposable mask please let me know in advance, I have to them available for £1 each.
Please DON'T touch any of my doors, I'll open and close all of them for you.
I will take your temperature with a contactless thermometer and check you are in the normal range, if it's high regrettably I shall be unable to treat you.
Then I'll ask you to wash your hands for a minimum of 20 seconds in the shower room, before entering the treatment room, I'll then do the same.
After that we can have a brief chat about your treatment, and make a plan, and the treatment will begin. Talking must be kept to a minimum throughout the treatment, but if something is tender, you'd like more or less pressure, or have anything else to say please do…I want this to be as normal and enjoyable as possible.
At the end of your treatment, I'll remove the couch roll and dispose of it. I'll wash my hands whilst you get dressed and ready. We can then book in future appointments, and I can receive payment. Please have the correct money, or a cheque payable to me, Kirstie Bridgewater, or arrange for my bank details so you can pay online in advance.
When you're ready to leave please wash your hands again, and I'll open doors for you to leave by the side entrance.
Then I will thoroughly clean the treatment room and shower room, ahead of the next client.
Please bring your own drink, as I'm no longer allowed to provide you with water.
Treatments are currently £50. If you would like hot stones, please let me know and BOOK IN ADVANCE as I can only do one a day (health and safety), and there is now an extra £5 for this treatment.
With significant reduction in number of clients being able to be treated due to all the extra measures in place, my cancellation policy must now be strict, and I will have to charge you I'm full for cancellations with less than 48 hours notice.
I am looking forward to seeing you again, and thank you for your continued custom.
Kind regards
Kirstie Bridgewater
Sports Massage Therapist and owner of Tavistock Massage Sports Injury Centre